How Long Is It Before Mold Develops From a Leaking Roof?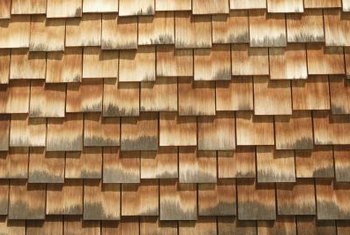 A leaky roof can pave the way for mold in a big hurry. When water enters the home and has the chance to stagnate, mold spores begin to germinate within the moist surface. That's because mold requires only two ingredients: water, and a bit of organic matter to feed upon (such as wood flooring or carpeting). If you notice water damage from a leaking roof, you need to respond quickly.
How Long Before Mold Sets In?
According to the Centers for Disease Control and Prevention, as well as the Environmental Protection Agency, mold can begin to form in as little as 24 to 48 hours following moisture accumulation. That's because mold spores are ubiquitous, and it doesn't take long for them to find the water and settle.
What Do I Do Now?
Immediately address the source of the leak, and try to prevent any more water from accumulating. Dry all damp surfaces with a wet/dry vacuum and a dehumidifier. For major leaks, get in touch with a qualified contractor right away. If mold does begin to form, contact a mold remediator.